Steve Jackson's The Trolltooth Wars
£

12.00
Coming soon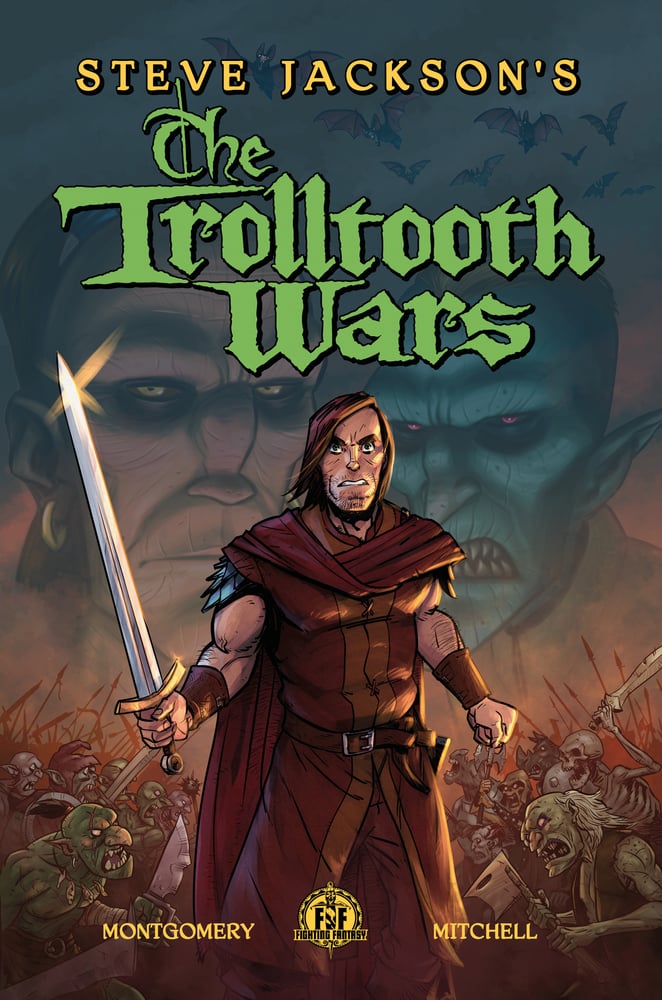 ***THIS ITEM IS NO LONGER AVAILABLE FROM BIGCARTEL. PLEASE ORDER FROM ETSY***
https://www.etsy.com/shop/WeAreHappyClam
Due to a change in VAT laws The Trolltooth Wars graphic novel will now only be available through etsy. This will make it easier and enable us to continue to ship to the EU and beyond.
Thank you.
- Gavin
___________________
The eagerly anticipated adaptation of Steve Jackson's The Trolltooth Wars is finally here! Celebrate Fighting Fantasy's 35th anniversary with the first Fighting Fantasy graphic novel!
156 pages, full colour on 130GSM Silk paper. Softcover.
"When Balthus Dire's hill goblins raid a caravan transporting a mystical herb to Zharradan Marr, they set into motion a chain of events that plunge Allansia into a vicious war between the two evil sorcerers. With their powers and forces being well-matched, the war escalates, and the kingdom of Salamonis comes under threat. A champion is needed to turn the war to Salamonis' advantage and prevent the bloodshed. The warrior Chadda Darkmane is selected for the mission, and must travel across Allansia seeking unlikely allies, as unseen forces plot against him. Can Darkmane bring an end to the war, or will chaos rule over all of Allansia?"
Due to pandemic shipping times may be delayed.